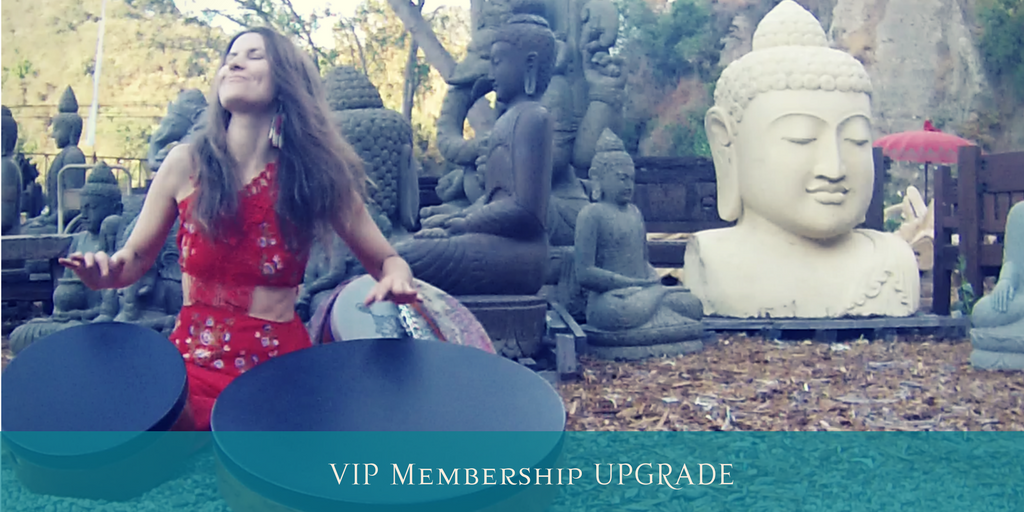 VIP MEMBERSHIP UPGRADE
Wish to deepen your playing skills and develop a strong musical foundation?
Desire to offer a drum workshop, drum circle or use drumming into your professional practice?
Desire to compose a Drum song? Record your first piece?
If you answered YES to any one of these questions, the VIP Membership Program is a great fit for you!
BRING THE ART OF RHYTHM TO LIFE WITH YOUR CUSTOM-TAILORED DRUM PROGRAM.

---
VIP MEMBERSHIP PROGRAM INCLUDES:
● FULL ACCESS TO THE FRAME DRUM 101 PROGRAM (all VIP members receive full access to the Frame Drum 101 program described above).
● ONE 90 MINUTE PRIVATE TRAINING SESSION WITH MARLA(must be completed July 15, 2018).
● A PERSONALIZED DRUM PROGRAM, "TAILORED FOR YOU EXPERIENCE" - Prior to the first consultation, you will complete a survey that will assist me in crafting a unique, educational and memorable drumming journey for YOU! (*this survey will be emailed to you before the program starts).
● I LOVE HOMEWORK AND SO WILL YOU! Homework will be given after your session. After your lesson, I will check in on you to see how your homework assignment is coming along!
● OTHER POSSIBLE TEACHINGS: In addition to helping with your frame drum technique, Marla can also help you learn: Rhythms for drum circles, rhythms for workshop facilitation, trance rhythms for healing, drumming & chanting, vocal coaching, rhythms for Shamanic drum journeys and frame drum sound therapy techniques.
●OUR VIP MEMBERSHIP IS GREAT FOR: Musicians, Students who wish to deepen their playing, Professionals in the Healing Arts, Yoga teachers, Therapists, Sound Healers, Coaches, Counselors, Spiritual Leaders, Music Teachers, Music Therapists, Sacred Circle and Ceremony leaders who wish to use drumming in their work.
---
HOW THE VIP LESSONS WORK:
● The VIP lesson is carefully tailored to meet your particular needs. A few weeks before the program starts, I will send you a "student intake" form to fill out where you will be asked to explain your drumming goals, desires and dreams.
● Lessons will be scheduled on a very easy to use online scheduler. You will get a link to this scheduler in the student intake form. All sessions must be completed by July 15, 2018.
● We use a user-friendly online platform for the VIP Sessions. All session are recorded and will be available on a private dropbox link for students to easily download.


LIMITED SPACE
VIP MEMBERSHIP IS LIMITED TO ONLY 25 STUDENTS!
(If all spaces fill up, it will be indicated here)