EXPERIENCE THE MAGIC OF DRUMMING HERE!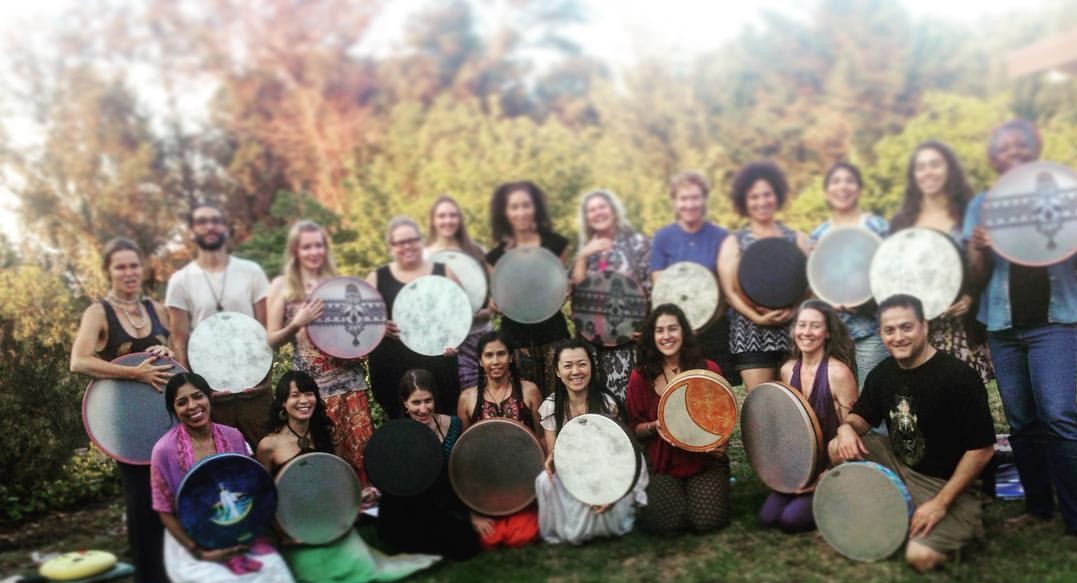 DEAR DRUM SEEKERS,
🌀Have you always wanted to DRUM but did not know how to begin?

🌀 Looking for a new fun, spiritual, creative artform - that has MANY proven health benefits?

🌀 Wish to learn how to play in steady time, jam out in various meters, improvise and compose?

🌀 Desire to teach a workshop in your community, play in bands, drum circles, ceremonies, or in your professional work?


If you answered YES to any of these questions, then you will
LOVE ❤️ DRUMMING!

I HOPE YOU ENJOY THIS FREE MINI - COURSE
and that it inspires a spark to continue your Drum Journey
~ Marla

If you enjoyed this FREE MINI TRAINING..
Check out Marla's Comprehensive 4 Month Signature Training Programs,
FRAME DRUM 101 (Beginner Level)
FRAME DRUM 202 (Intermediate Level)
🌀 JOIN OUR ACADEMY 2020 WAITLIST > CLICK HERE 🌀

TO BE FIRST TO KNOW WHEN ENROLLMENT OPENS ON JUNE 2, 2020
@ EARLY BIRD PRICING (save $150!)
---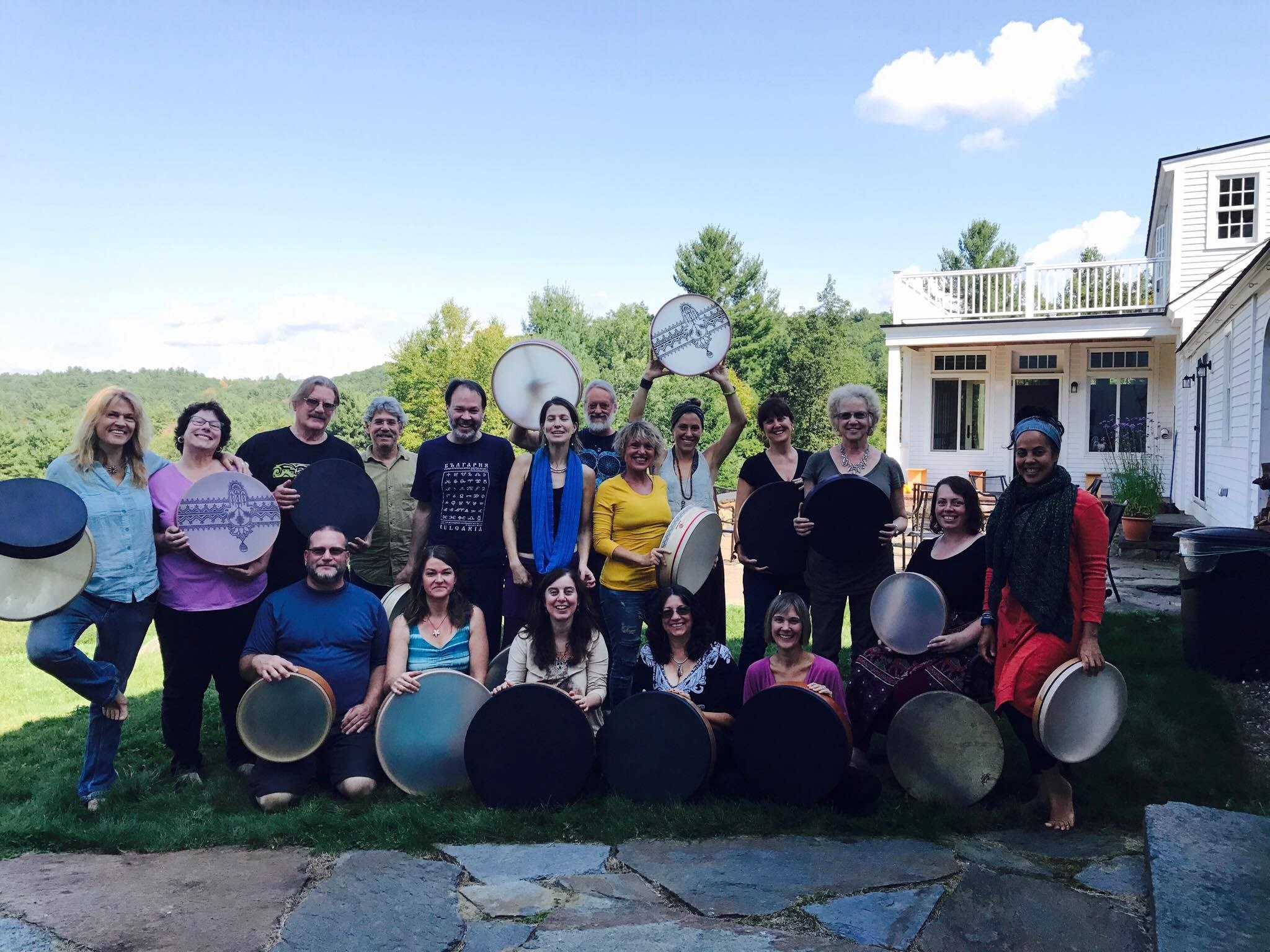 THIS MINI COURSE INCLUDES:
🌀VIDEO 1: Introduction to Free Hand Style Frame Drum & how to play the "Doum" troke.
(The "Free Hand Style" is a style of drumming that you can apply easily onto ANY type of hand drum!)
🌀VIDEO 2: How to Play the "Ta" & "Ka" Strokes in Free Hand style
🌀VIDEO 3: Practice Rhythms in a 5 Beat Time Cycle (this is fun- great for beginners!)
🌀VIDEO 4: How to play the Karsilama 9 beat Traditional Middle Eastern Rhythm (Intermediate levels)

🌀VIDEO 5: Learn to play "Shahina" 10 Bt Rhythm! (Beginner Level)

🌀VIDEO 6 :How to do the Morrocan Flip! (all levels).
🌀VIDEO 7 : Graduation Video: Congratulations on completing our mini course. Now its time for you to take a time out.. sit back, relax, and enjoy the grooves of this special Percussion Duet (with Marla and Naghmeh Farahmand.)

🌀MUSIC DOWNLOAD : Enjoy Marla's Meditation Music Track, "Spicy Nectar."

Course Curriculum
Welcome to the Wonderful World of Frame Drumming ~ Please Read!
Available in days
days after you enroll
Lesson #1 (Beginner Video)- Introduction to the Free Hand Style & the "Doum" Stroke
Available in days
days after you enroll
Lesson #2 (Beginner Video)- How to Play the Tak and the Ka Strokes in the Free Hand Style
Available in days
days after you enroll
5 INCREDIBLE BENEFITS OF DRUMMING - WHICH ONE DO YOU WANT?
DRUMMING CONTROLS STRESS AND ANXIETY- Stanford University School of Medicine conducted a study and found that participants in a weekly music therapy group were less anxious; less distressed; and had higher self-esteem. (Friedman, Healing Power of the Drum, 1994).

DRUMMING IS A NATURAL PAIN KILLER - Research suggests that drumming serves as a distraction from pain and grief. Specifically, drumming promotes the production of endorphins and endogenous opiates, the body's own morphine-like pain killers, and can thereby help to control pain.

DRUMMING MAKES YOU SMARTER - Drumming is a great workout for your brain and can actually make you smarter. Research shows that the physical transmission of rhythmic energy to the brain actually synchronizes the left and right hemispheres. Why? When the logical left hemisphere and the intuitive right hemisphere of your brain begin to pulsate together, your inner guidance system ñ or intuition and becomes stronger *

DRUMMING PUTS YOU IN THE NOW - While drumming, you are moving your awareness toward the flow of life. When you are flowing with the rhythm of life, you cannot be caught up in your past or worrying about your future.*

DRUMMING CONNECTS YOU TO A HIGHER POWER - Shamans often use drumming as a means to integrate mind, body and spirit. They focus on the whole body and then integrate the healing at both the physical and spiritual level by drumming, which connects spiritual forces.*
*Christian Northrop, MD
IF YOU ENJOYED THIS FREE TRAINING..
YOU WILL ❤️ OUR MOTHERSHIP COMPREHENSIVE TRAINING PROGRAMS..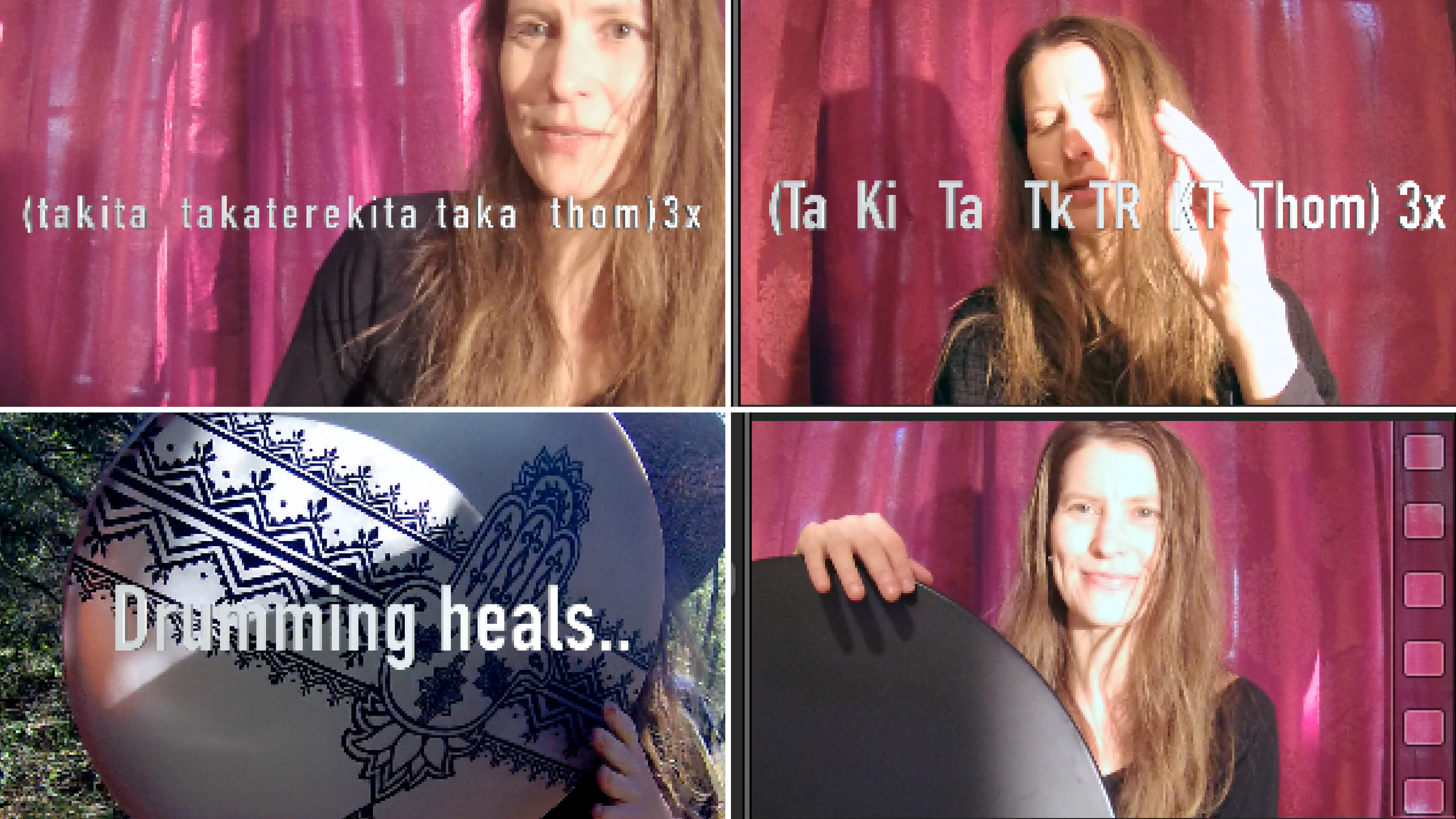 SCENES FROM THE INSTRUCTIONAL VIDEOS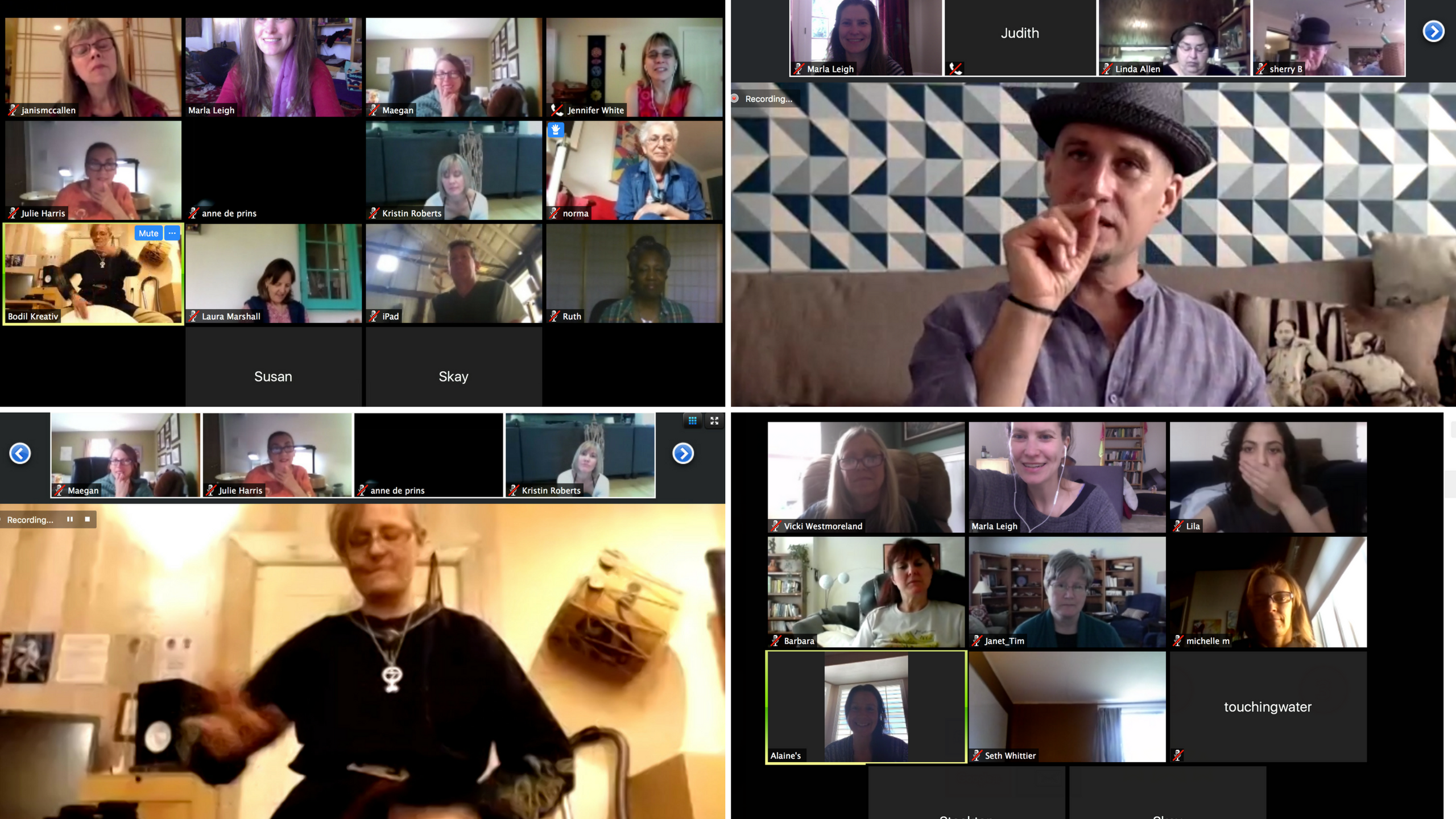 SCENES FROM OUR LIVE Q&A CALLS
Your Instructor
Marla Leigh is a Grammy-nominated Percussionist and Flautist.
She is one of the few female frame drum specialists in the world.
She holds a BFA & MFA in Percussion, and has studied with the leading masters in Frame Drumming!
Marla is an internationally recognized educator and performer.
She carries the gift of being an inspiring and energetic educator, and soulful, charismatic performer.
As an educator for over 25 years, Marla is CEO of Frame Drum Academy Online, that currently has over 2500 students from all over the world!
Marla passionately believes that the power of music can help heal the world.
Her debut album and music video, Rhythms of Tof Miriam, will be released Spring 2020!

Marla's Training Includes:
Bachelor of Fine Art in Music from California Institute of the Arts

Master of Fine Art in Percussion from California Institute of the Arts


Percusison Teachers: John Bergamo, Glen Velez, Pandit Swapan Chaudhuri, Poovlar Srinivasaan, Alfred Ladzekpo, Kobla Ladzekpo, Randy Gloss and Layne Redmond.
Gratitude to Marla's Drum Teachers!
(From L to R: John Bergamo, Glen Velez, Pandit Swapan Chadhuri, Poovalur Srinivasaan, Randy Gloss, Layne Redmond)


Here's what Marla's students are saying

"I went from not playing a musical instrument at all to drumming for my yoga classes in a couple of months. Not only has Marla and her Frame Drum Academy turned me into a musician; but I also have increased my confidence, my desire to share my talents with others, and my passion for music and rhythm. I cannot recommend this program enough!"
Meaghan Beishline, Pennsylvania

"I love studying with Marla. She is pure inspiration. Her Frame Drum Academy is super accessible and filled with tons of great learning. I The way Marla teaches frame drumming is all about body brain and soul! Lots of soul!"
Marilyn McLaughlin, Los Angeles

"Joining Marla's Frame Drum Academy pushed me through the boundries – I now practice strokes in three different styles. It gives a lot more opportunities to combine with my songs.
Bodil Kreative Jorgenson, Finland

"Marla's enthusiasm and heartfelt commitment to her students shone through every aspect of the program. The instructional videos were very clear and I love having lifelong access to the them."
Janis McCallen, Ontario, Canada

"Marla is the most wonderful teacher!! Everything is completely accessible and she breaks down the lessons so perfectly."
Emma Kitchen

"Amazing detail & easy to follow.Highly Recommend. I was hesitant about how much I could learn online, but was pleasantly surprised how worthwhile the course was in improving my technique & playing."
Jennifer Thomas, Sydney, Australia

"Marla's teaching is excellent and opened up so much for me."
Susan Freeman, Ohio

"I have been so impressed with Marla's detailed, easily-digested online lessons that lead the student step by step through frame drumming and practice techniques. I highly recommend the Frame Drum Academy Online."
Linda Schineder, Ohio

"I participated in Marla's brilliantly presented Frame Drum 202. I work with the videos on a regular basis to learn new concepts and to refresh myself on more familiar techniques - Yet I have barely scratched the surface of the volume of techniques presented. I give this program 5 stars. No one has ever done anything this important for us who crave to learn this material."
Norma Kaplis, New York

"AMy experience with the Frame Drum Academy 101 and 202 has been amazing. The online courses are clear, easy to follow and a master class of technique and basics of frame drumming."
Sherry Belliveau , Florida
LISTEN TO SOME OF OUR ACAEDEMY GRADS PLAY!