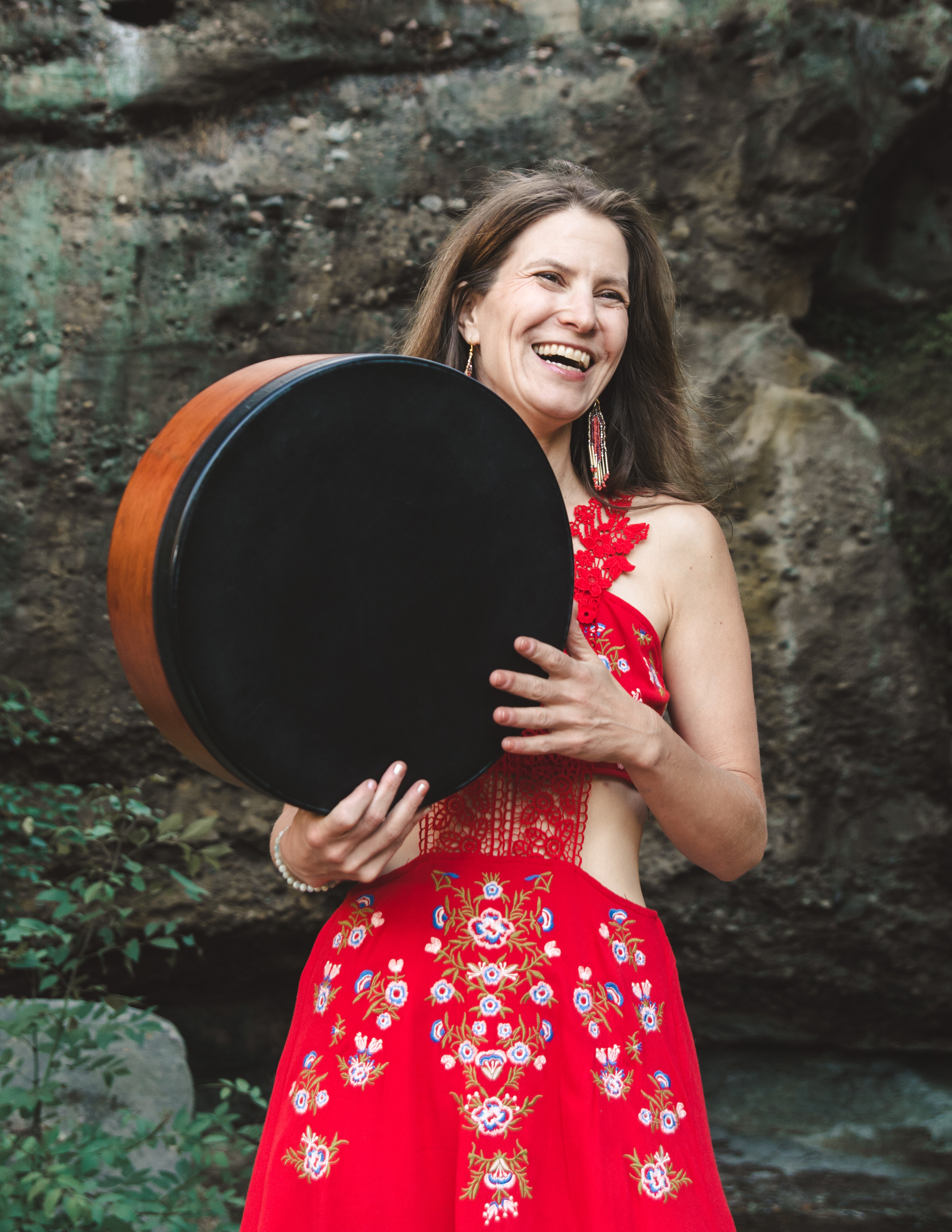 Hi, I'm Marla Leigh.
With over twenty years of professional teaching experience,
I am passionatly dedicated to helping others discover the transformational medicine of DRUMMING.
Why?
MUSIC SAVED MY LIFE!
I started playing music (piano) when I was two years old, and only two years later, my mother passed.
Upon my mother's passing, my father asked me to write "letters" to my mother in heaven", but instead of "letters", I wrote "songs on the piano".
Wait? How could this be possible? What kind of "professional degree" did I have that allowed me to compose at this age?
None. It was simple. I was inspired by the muse of music.
Tuning into the infinite well of creativity through music at such a young age helped to comfort me for the loss of my mother - and it also had a profound effect on my relationship with music. I now have a deep level of understanding for the powerful medicine and magic of music.
I recieved my BFA & MFA in Music from CalArts, and was extremely fortunate to spend over a decade studying with some of today's leading drumming maestros. After college, I fell in LOVE with teaching, and began offering workshops, retreats and lessons online (back when it was "weird" to teach online.)
I found there was a growing interest from drum seekers around the world to learn. Inspired by their burning desire, I created Frame Drum Academy; an online gathering hub, hive, and school for learning.
The seeds have blossomed - and our Academy is currently in its fourth year - and has already reached hundereds of students around the world!
The tribe is growing - and the MESSAGE is growing even stronger; NOW IS THE TIME STEP INTO YOUR DRUMMING GENIUS.
There are so many ways that you can enjoy your new drumming skills.
I AM DELIGHTED FOR THIS OPPORTUNITY TO HELP YOU ON YOUR DRUM JOURNEY!