PROGRAM CURRENTLY CLOSED FOR NEW STUDENTS
NEXT SESSION STARTS JUNE 4, 2019!
EXPERIENCE THE MAGIC OF DRUMMING!
ARE YOU A TOTAL FRAME DRUM LOVER?
IS FRAME DRUMMING A DEEP PASSION OF YOURS?
DO YOU WISH TO LEARN AS MUCH ABOUT FRAME DRUMMING AS POSSIBLE?
If you wish dive deep into the enchanting world of Frame Drumming, learn as much as you can, our BUNDLE PACKAGE is the PERFECT option for you -
where you can enjoy BOTH programs at a DEEPLY DISCOUNTED rate!
Beginner & Intermediate Level Frame Drum College Courses
(w/ a spiritual twist) at a Super affordible cost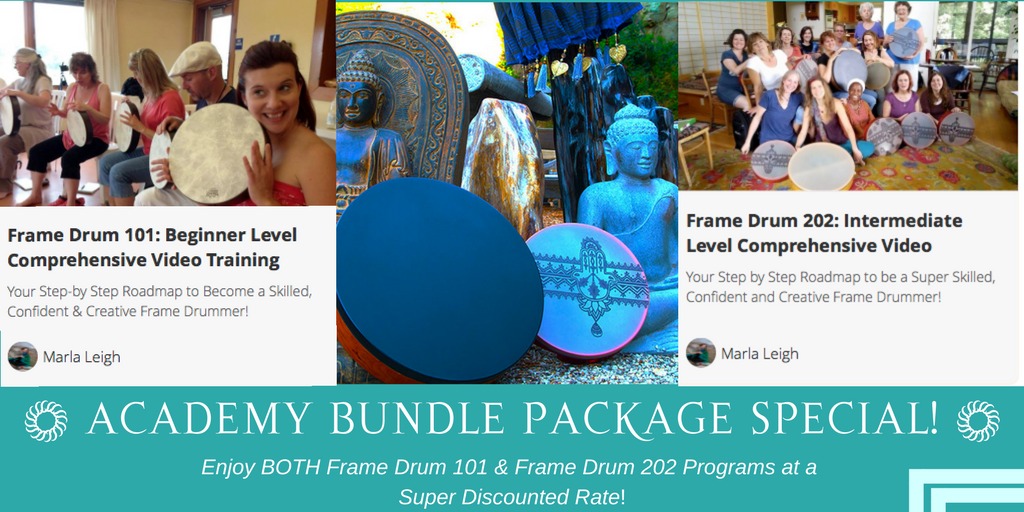 Frame Drum Academy would like reward those that are truly dedicated to learning the craft of frame drumming with our discounted bundle package!
If you are a Frame Drum Lover - This is the Package for you!

OUR BUNDLE PACKAGE INCLUDES:
Our Full Frame Drum 101 Program.

Our Full Frame Drum 202 Program.
Lifetime Access to BOTH Programs.
A step-by- step proven Roadmap to Become a SUPER Skillful, Educated and Inspired Frame Drummer! How awesome!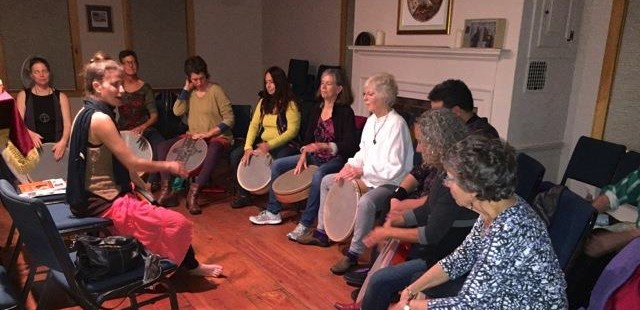 Some Benefits of Drumming...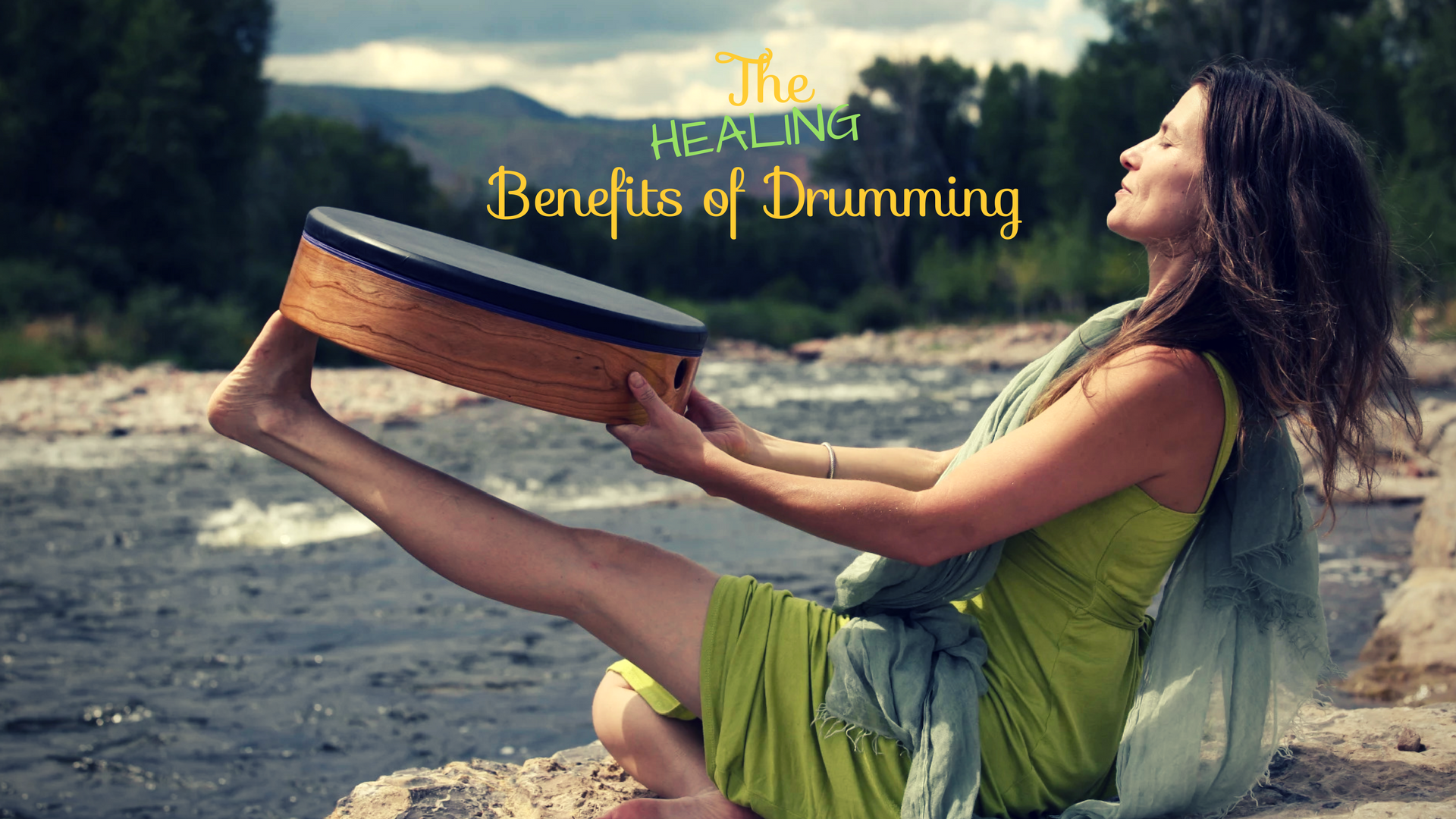 5 Incredible, Little Known Benefits of Drumming. Which ones do YOU want?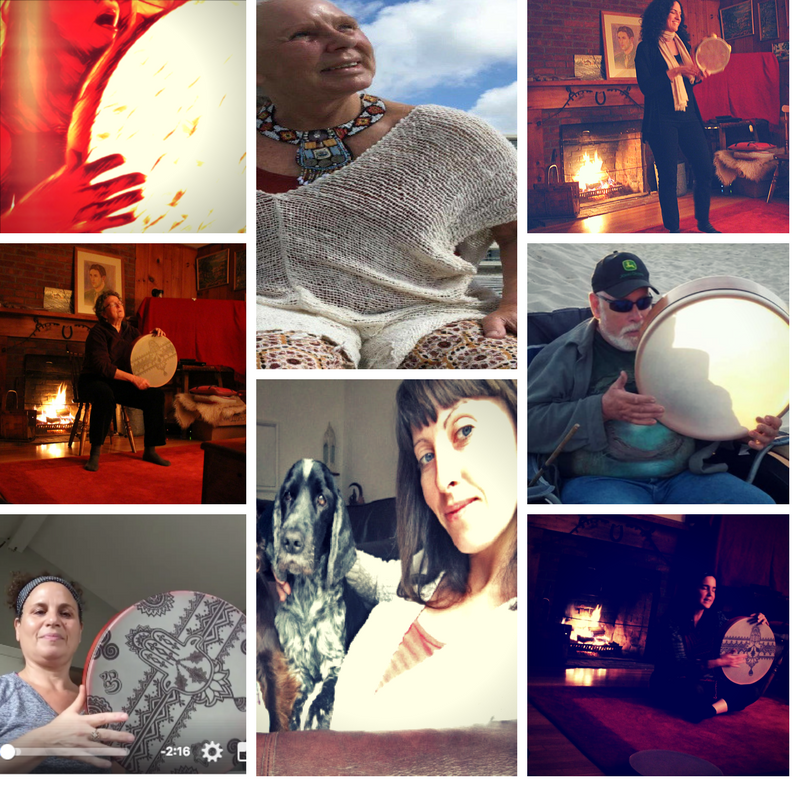 Some of our Graduates!
DRUMMING CONTROLS STRESS, ANXEITY & BOOSTS IMMUNE SYSTEM ANXIETY- A study by Barry Bittman, MD, showed that drumming actually increases natural T-cells, which helps the body combat cancer as well as other viruses, including AIDS.
DRUMMING IS A NATURAL PAIN KILLER - Drumming promotes the production of endorphins and endogenous opiates, the body's own morphine-like pain killers.
DRUMMING SYNCRONIZES BRAIN ACCTIVITY & MAKES YOU SMARTER - Research shows that drumming helps syncronize the left (logica) and right (intuitive) brain hemispheres - resulting in your intuition becoming stronger.
DRUMMING MAKES YOU HAPPY - Drumming is the "happy drug, "as it releases endorphins and Alpha waves in the brain, which are associated with general feelings of well-being and euphoria.
DRUMMING BRINGS YOU INTO THE PRESENT MOMENT - When one plays a drum, one is placed squarely in the here and now. When a person is firmly grounded in the present, stressful situations in the past are forgotten and worries of the future are minimized.
LISTEN TO SOME OF OUR GRADS PLAY!

SUGGESTED WAY TO ENJOY OUR BUNDLE PACKAGE:

Our Frame Drum Academy 101 & 202 programs are carefully created, where each lesson builds on the previous. Therefore, it is HIGHLY recommended that if you chose our BUNDLE PACKAGE (which we think is the best option for Frame Drum lovers) - that you COMPLETE the Frame Drum 101 program FIRST - before doing Frame Drum 202.
WHY?
Since there are over 225+ Videos in EACH program - AND each video builds upon the next, it is highly encouraged to NOT do both programs at the same time, or you can easily get overwhelmed ~ in a drum haze ~ and in technique overwhelm, and we do not want that!

---
Here is my suggested way to use this Bundle Package:
Become a student of Frame Drum 101 this year!
Become a student of Frame Drum 202 the following year! (*or whenever you wish to do the course)
Currently, I will be offering Frame Drum Academy at least one time a year. (next launch date: tentative Feb/March 2019)

- If you wish to wait a year, or two, before taking the next program level, that is fine. Please check our website for our upcoming next launch dates, and then email me to let me know you would like to be enrolled in that years program.


You can join our VIP Membership with our Bundle Package - yet the VIP offerings may can only be redeemed for this years session. You may purchase another separate VIP Upgrade when you wish to take Frame Drum 202. (see below for VIP info)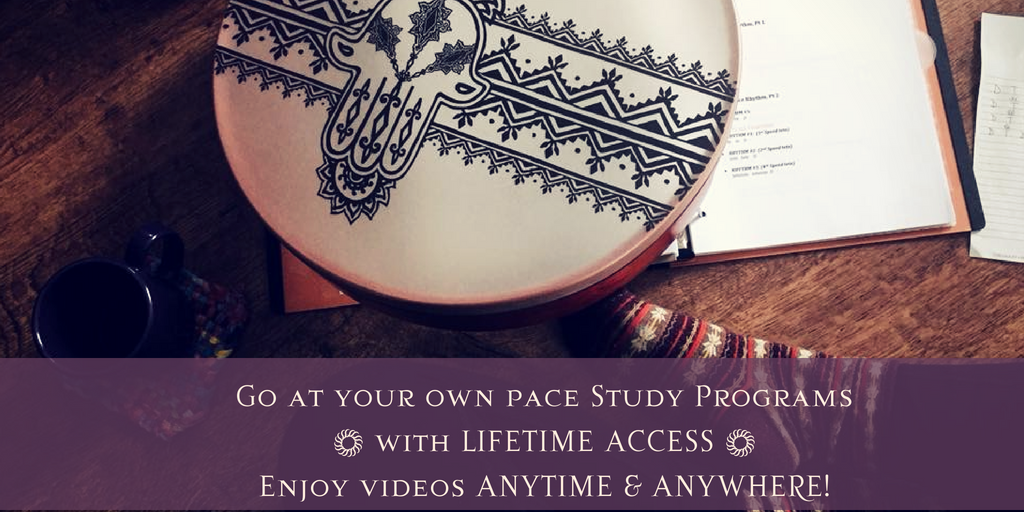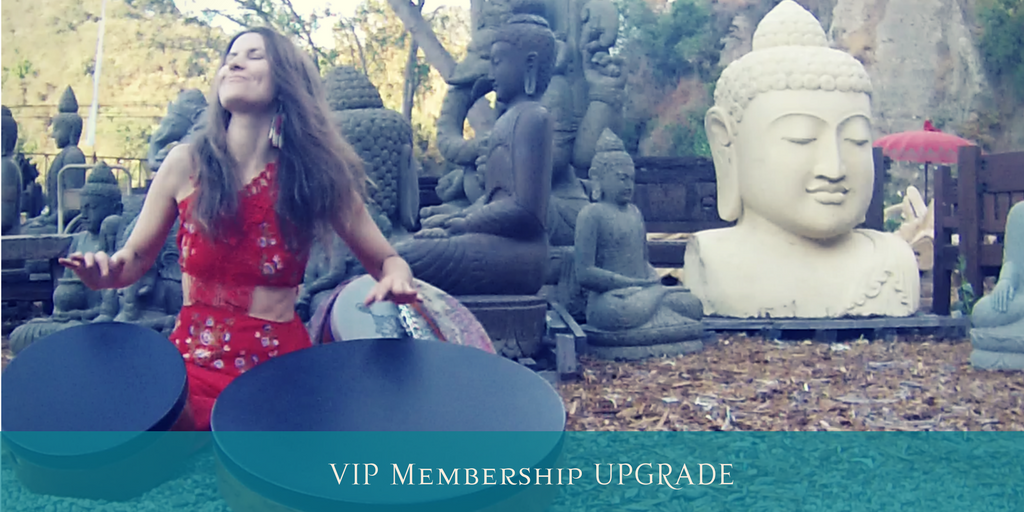 In need of custom tailored coaching to SKYROCKET your playing skills?
Desire to COMPOSE, TEACH drum workshops, drum circles, PLAY in a band or drum in your professional work?
Crave a STRONG drumming, rhythm & music foundation?
If you answered YES to any one of these questions,
our VIP Membership Program is a great fit for you!
BRING THE ART OF RHYTHM TO LIFE WITH OUR CUSTOM-TAILORED DRUM PROGRAM.
VIP MEMBERSHIP PROGRAM INCLUDES:
FULL ACCESS TO THE FRAME DRUM 101 AND FRAME DRUM 202 PROGRAMS: (all VIP members receive full access to the Frame Drum 101 and Frame Drum 202 programs as described above.)

PLUS+

IGNITE YOUR PASSION: ONE 90 MINUTE CUSTOMIZED VIP PRIVATE TRAINING SESSION WITH MARLA
(must be redeemed by September 1, 2018.)

In these special one-on-one sessions, Marla creates a custom lesson plan tailored specifically for your paritular drumming goals, desires and dreams!

SHARE YOUR GENIUS:
ONE 90 MINUTE SMALL GROUP VIP COACHING SESSION, IN TWO PARTS: (October date tba):

THE FIRST PART OF THE CALL is dedicated to "Sharing the Drum" - An opportunity for students to teach/share something from the their homework assignment they received during their private lesson (a rhythm, ect). Sharing in a small, supportive group like this will help students get off the drum fence, feel more confident to realize their drum goals.
THE SECOND PART OF THE CALL is an opportunity for students to ask any technique/music related questions. Marla will also offer a bonus teaching. If you wish to not share anything and just listen in on this call, that is fine too.
VIP Coaching call will be in October, and date will be confirmed after the VIP students fill out their intake forms; We will find a date that matches everyone's schedule!

STAY RHYTHMICALLY INSPIRED:
FOLLOW UP EMAIL: The final part of the VIP Pacakge includes email check in with Marla after the program ends. This is another opportuinty where you can ask her any questions about your particular drumming goals!

HOW THE VIP SESSIONS WORK:
A PERSONALIZED, "TAILORED FOR YOU" EXPERIENCE- The first week the program starts, you will get a "student intake" form to fill out that will help Marla create the best drum experience for your particular goals.
OTHER POSSIBLE TEACHINGS: Facilitation rhythms, structure and tips for adult and children drum circles, frame drum workshops, sacred circles, Shamanic drum journeys and sound therapy sessions, drumming & chanting, composing tips (for hand drums and other instruments) and flute (western, native american.)
OUR VIP MEMBERSHIP IS GREAT FOR: Students who wish to skyrocket their drumming and music skills, Yoga teachers, Therapists, Sound Healers, Coaches, Counselors, Music Teachers, Music Therapists, Sacred Circle Leaders, Musicians, and…
We use a user-friendly online platforms for our lessons scheduling and sessions. All session are recorded and downloadable.
VIP private session must be redeemed before September 1, 2018.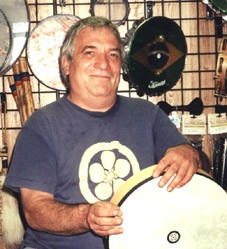 "With her background and dedication, Marla is well positioned to make a significant contribution to world music in general, and frame drumming in particular"
Marla's Mentor, Percussion Director Calarts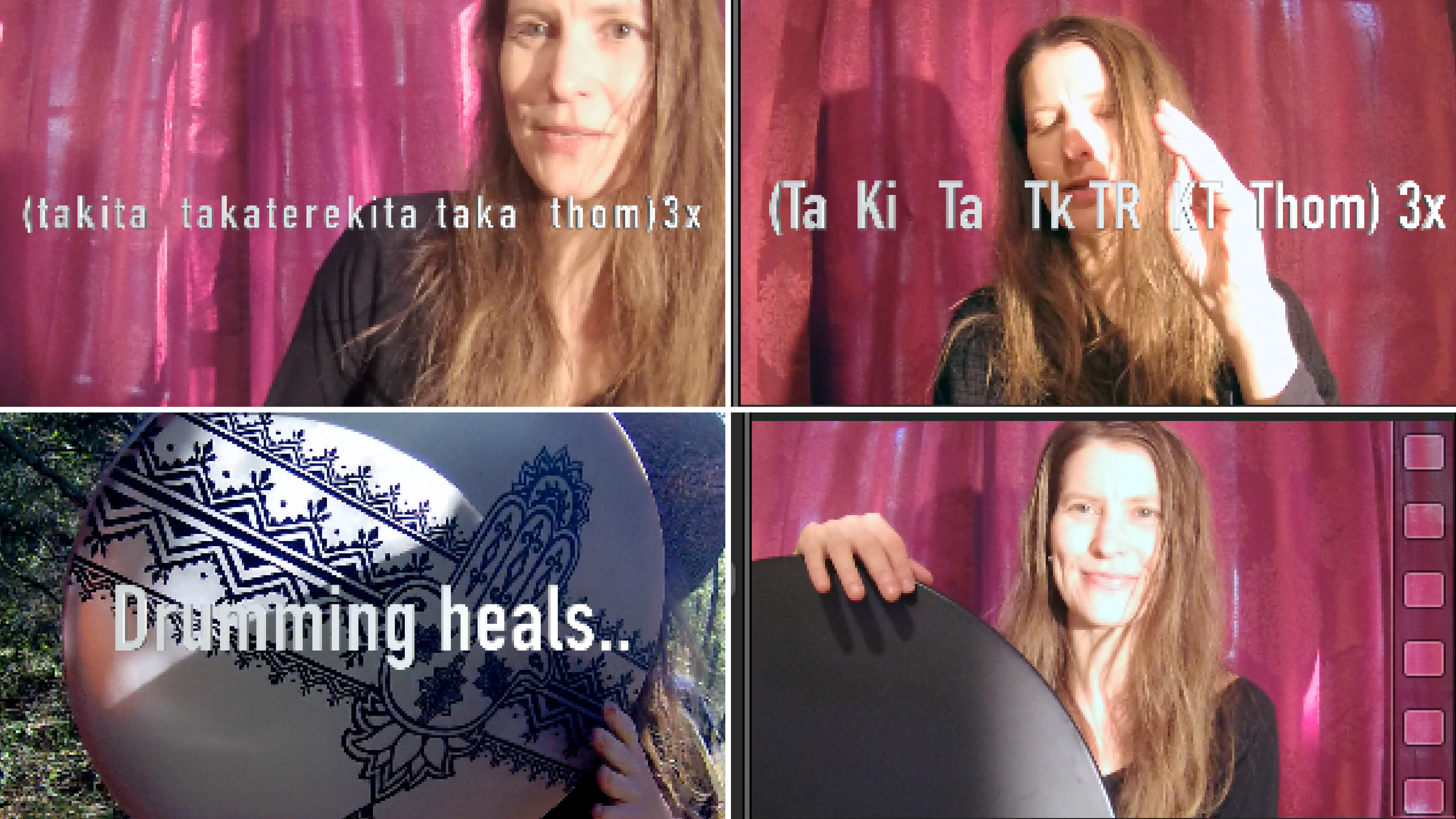 SCENES FROM THE INSTRUCTIONAL VIDEOS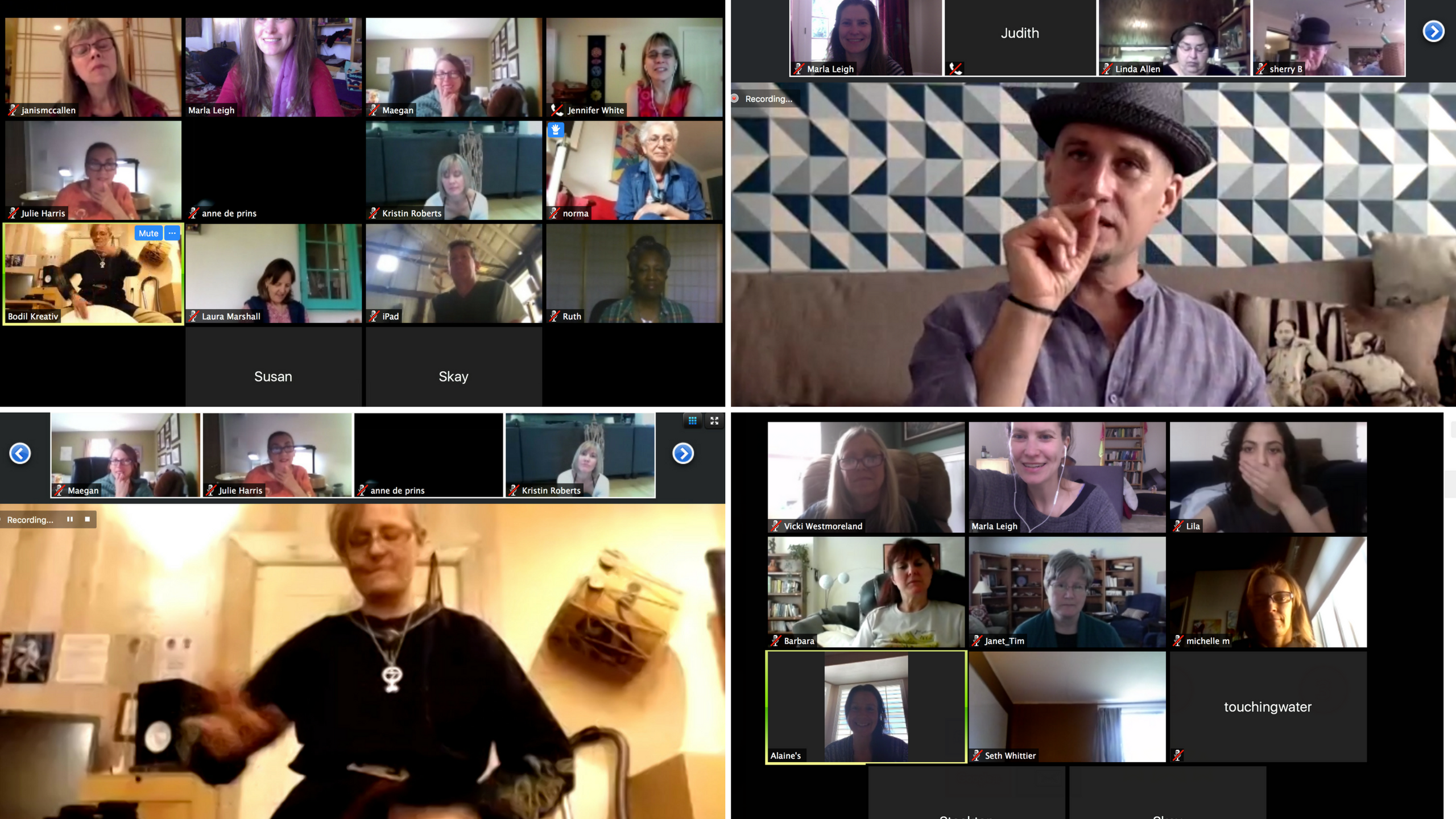 SCENES FROM OUR LIVE Q&A CALLS
Here's what Marla's students are saying (testimonials):

"I went from not playing a musical instrument at all to drumming for my yoga classes in a couple of months. Not only has Marla and her Frame Drum Academy turned me into a musician; but I also have increased my confidence, my desire to share my talents with others, and my passion for music and rhythm. I cannot recommend this program enough!"
Meaghan Beishline, Pennsylvania

"I love studying with Marla. She is pure inspiration. Her Frame Drum Academy is super accessible and filled with tons of great learning. I The way Marla teaches frame drumming is all about body brain and soul! Lots of soul!"
Marilyn McLaughlin, Los Angeles

"Joining Marla's Frame Drum Academy pushed me through the boundries – I now practice strokes in three different styles. It gives a lot more opportunities to combine with my songs.
Bodil Kreative Jorgenson, Finland

"Marla's enthusiasm and heartfelt commitment to her students shone through every aspect of the program. The instructional videos were very clear and I love having lifelong access to the them."
Janis McCallen, Ontario, Canada

"Marla is the most wonderful teacher!! Everything is completely accessible and she breaks down the lessons so perfectly."
Emma Kitchen

"Amazing detail & easy to follow.Highly Recommend. I was hesitant about how much I could learn online, but was pleasantly surprised how worthwhile the course was in improving my technique & playing."
Jennifer Thomas, Sydney, Australia

"Marla's teaching is EXCELLENT and opened up so much for me."
Susan Freeman, Ohio

"I have been so impressed with Marla's detailed, easily-digested online lessons that lead the student step by step through frame drumming and practice techniques. I HIGHLY recommend the Frame Drum Academy Online."
Linda Schineder, Ohio

"I participated in Marla's brilliantly presented Frame Drum 202. I work with the videos on a regular basis to learn new concepts and to refresh myself on more familiar techniques - Yet I have barely scratched the surface of the volume of techniques presented. I GIVE THIS PROGRAM A 5 STARS. No one has ever done anything this important for us who crave to learn this material."
Norma Kaplis, New York

"My experience with the Frame Drum Academy 101 and 202 has been amazing. The online courses are clear, easy to follow and a master class of technique and basics of frame drumming."
Sherry Belliveau , Florida
Your Instructor
Marla Leigh Goldstein is a Grammy-nominated Percussionist and Flautist. She is one of the few female frame drum specialists in the world.


Marla is an internationally recognized educator and performer who has presented throughout the USA, Canada and Europe. She carries the gift of being an inspiring and energetic educator, and soulful, charismatic performer. Marla offers online learning programs, as well as workshops, retreats and clinics and concerts world wide.


Marla endorses Cooperman Frame Drums and has collaborated with them to create an Artist Innovation Series Drum - "The Marla Tar". She is also CEO of Frame Drum Online Academy, and online resource for learning frame drumming.

As a passionate and dedicated composer, Marla's original music has been featured in movies, commercials, and healing arts media products. She is currently working on writing music for her debut world music meditation album.


Marla's Training Includes:
Bachelor of Fine Art in Music from California Institute of the Arts

Master of Fine Art in Percussion from California Institute of the Arts


Percusison Teachers: John Bergamo, Glen Velez, Pandit Swapan Chaudhuri, Poovlar Srinivasaan, Alfred Ladzekpo, Kobla Ladzekpo, Randy Gloss and Layne Redmond.
Gratitude to Marla's Drum Teachers!
(From L to R: John Bergamo, Glen Velez, Pandit Swapan Chadhuri, Poovalur Srinivasaan, Randy Gloss, Layne Redmond)


FRAME DRUM SIZE RECOMMENDATION & COOPERMAN SPONSORSHIP -10% DISCOUNT
If you were to suggest only ONE drum for this program, I recommend a 16" drum - It is the perfect size for playing in the 3 playing styles. Highly recommended (but not necessary) for the passionate drum student!
Other sizes will be fine for the program, but your hands may hurt if you're playing a bigger drum in the upright style (20"-22".)

Here are My Suggested Frame Drum Sizes:
16" Drums - All three styles! (Lap,Upright & Free Hand).
14"-16" Drums - Upright Style.
16"-22" Drums - Lap and Free Hand Styles.
Cooperman Drums is our sponsor. Of course, its not essential you play a Cooperman drum for the program, but they are truly amazing! Each Drum is custom made by hand & the drums last a liftime. All students recieve a 10% discount on a Cooperman drum (discount code given when you sign up).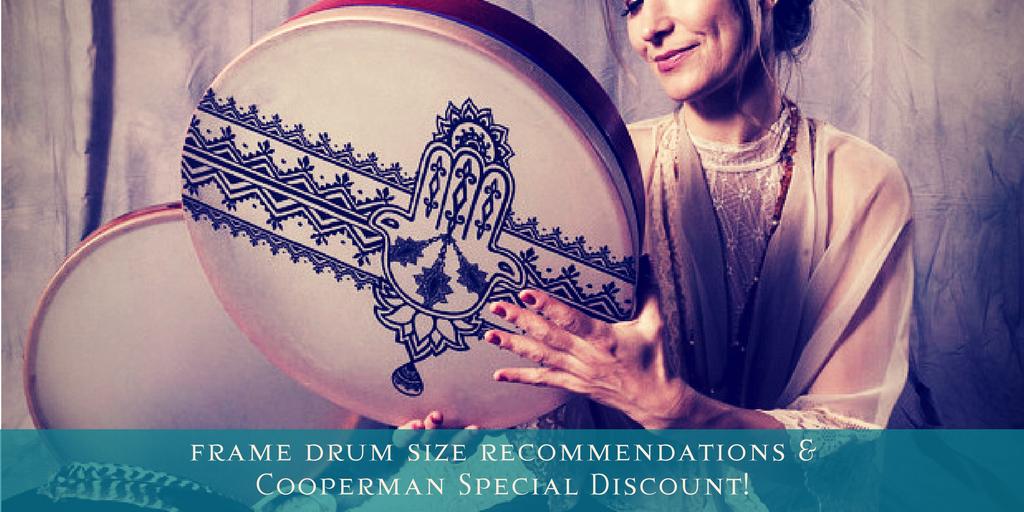 Marla is an endorsed artist with Cooperman and has collaborated with them to create an Artist Innovative Series drum called The Marla Tar.

You can visit Marla's suggested drums for this program here.

Other brands of frame drums are fine to use. REMO sells good beginner 16" drums that you can purchase on Amazon.
*5% of All Program sales will be donated to UNICEF,
our children are the future!