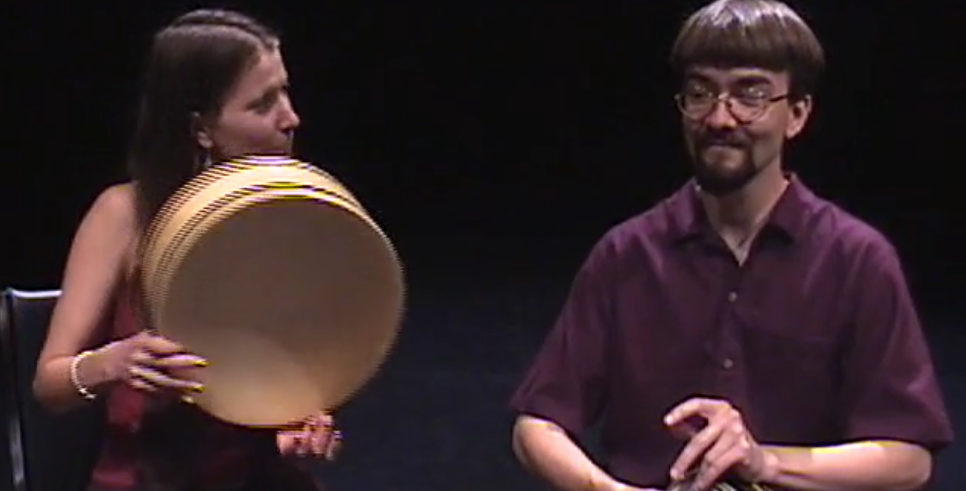 Welcome to Marmalade!


THE BACKSTORY BEHIND THIS DUET:✨
About 15 years ago, (when I was 10), I met the amazing Canadian Percussionist,Ken Shorley in Toronto, when were were both studying with South Indian Maestro Trichy Sankaran!
We immediately enjoyed playing together.. and the seed was born for us to create "TIME ZONE", an instructional DVD for Frame Drum and Darbuka.
I flew to Novia Scotia to record the DVD!
We each contributed a few compositions for this..
It was so much fun - and "TIME ZONE" was born!
Sadly, we have no more DVD's in print, but we do have the beauty of online videos!
I am so excited to share one of the pieces from our DVD, my composition "Marmalade"
PLEASE NOTE:
This is a "intermediate" level composition, for a player with at least 6 months of playing experience!
If you are more of a beginner, please enjoy the duet video, until you are comfortable with the basic strokes and how to read notation!



---
INCLUDED IN THIS TRAINING ARE:
Music Score
Full Duet with Marla and Ken
Play along track for Frame Drum
Play along track for Darbuka
ENJOY & HAPPY DRUMMING!
Marla