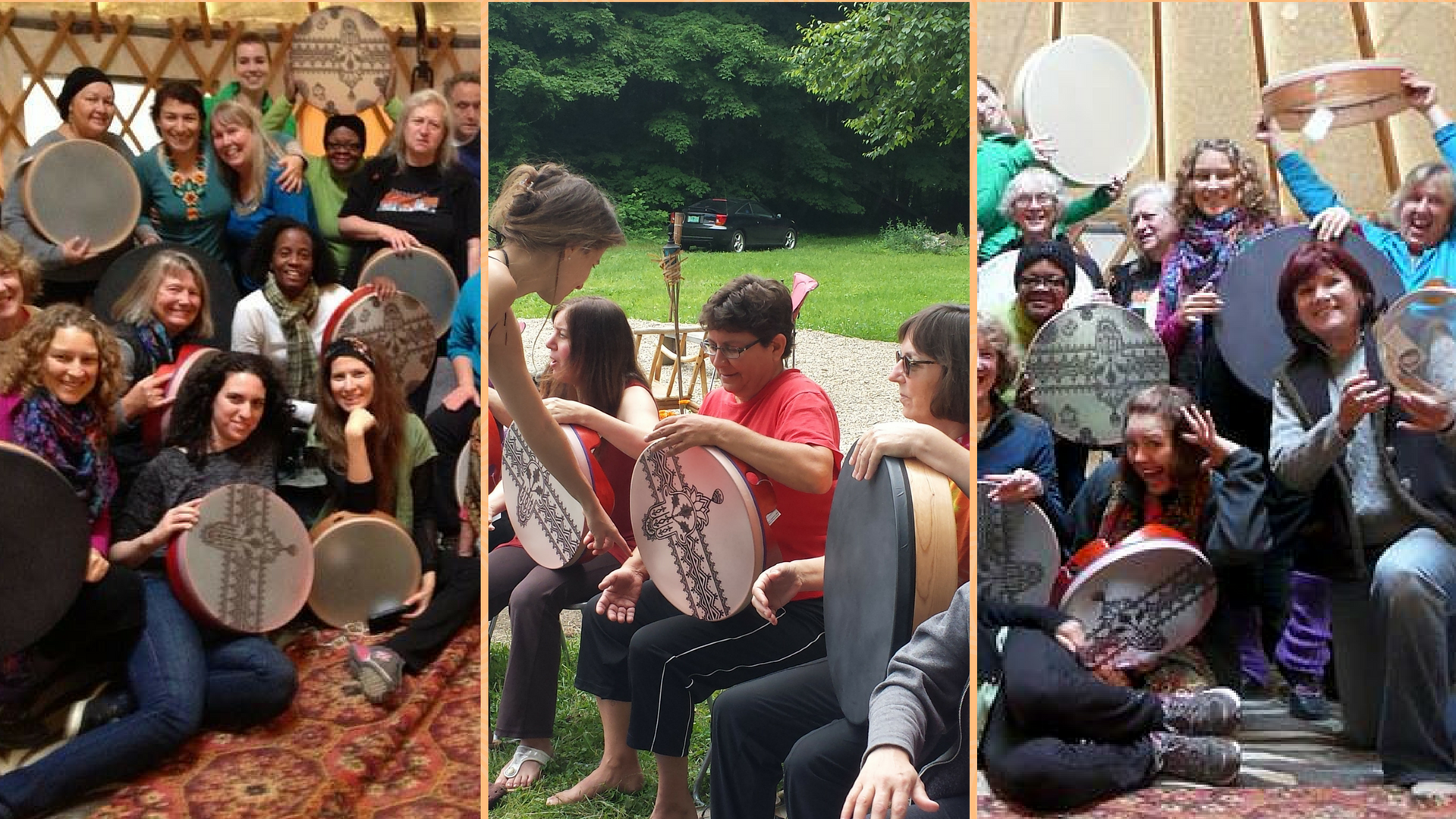 EVERYONE IS BORN A DRUMMER!
Do you Hear the Call to DRUM?

Desire for less Stress, and MORE Creativity, Passion and Joy in your Life?


Looking for a Healthy "Addiction" to Nourish your Spirit?

Wish to Drum in your Community and/or Professional Work?
With over two decades of teaching experience, I have supreme confidence that EVERYONE can drum!
Why? When we are in the womb, each one of us is incubated with the sound of our mother's heartbeat. We are inherently connected to rhythm. It is our birthright.

IS THIS PROGRAM RIGHT FOR ME?
Frame Drum 101 is my signature Premium Training Membership program featuring a vast library of over 175 instructional videos, live Q&A classes and private lessons.

I WILL GUIDE YOU FROM START TO FINISH TO BE AN INSPIRED, CREATIVE & SKILLFUL FRAME DRUMMER!
Designed for both the absolute beginner frame drum student, or a student with basic to moderate playing experience, this program covers both the fundamental playing strokes and key extended techniques for each frame drum playing style (lap, upright, free-hand), as well as musicianship skills, and basic South Indian Solkattu, Indian rhythm theory and improvisation techniques.
This is NOT your Basic Drumming Program.
It is a Dynamic, Comprehensive and Fun Rhythmic Exploration.
The first lessons in each module cover the basic playing strokes. Once these basic strokes are learned, we begin to explore the fascinating world of extended techniques, improvisation, meters and mesmerizing, mystical rhythms. (full course outline below).

THE INSTRUCTIONAL VIDEOS ARE YOURS TO KEEP FOR LIFE!
Having completed this program, you will have the confidence and skill to drum, with ease and joy, in various meters and playing styles. Now, doesn't that sound good?!?



IS FRAME DRUM 101 A GOOD FIT FOR MY PLAYING LEVEL?
If you are unsure whether you belong in Frame Drum 101 or Frame Drum 202, please:
Review the course curriculum below. If you DO NOT know most of the topics, it is suggested you take Frame Drum 101. Why? Frame Drum 202 builds upon techniques covered in Frame Drum 101. It is VERY important to a have competence in the topics covered in Frame drum 101 before graduating to the next level.
If you need any further help deciding which program is best for you, please contact Marla.
ARE YOU A TOTAL FRAME DRUM LOVER?
Is Frame Drumming a deep passion of yours? Want to learn as much as possible?
"The object of education is to teach us to love what is beautiful" - Plato
---


GRADUATES OF THE FRAME DRUM 101 PROGRAM WILL:
Gain confidence and the tools necessary for sharing your drumming passion out in the world, in various applications, such as: leading a Drum Circle, drumming in your professional coaching/healing practice, playing in an ensemble, drumming for sound healing, composing music or simply for your own personal practice and enjoyment.
Develop a strong personal drumming practice routine that will help nourish you both musically and spiritually.
Gain a clear and solid foundation of how to play the frame drum in the three distinct styles (Lap, Free-Hand and Upright), as well as the basics of Indian music theory and improvising.
Learn how to play in solid, steady time through falling in love your with your metronome practice.
Music Skills 101 - Learn how to understand such musical concepts as meters, time cycles, counting and notation.
Everyone is a composer! Experience writing your OWN rhythms and drum~ songs!
Learn Frame Drum Basic Care (tuning, size/pitch relations, etc.).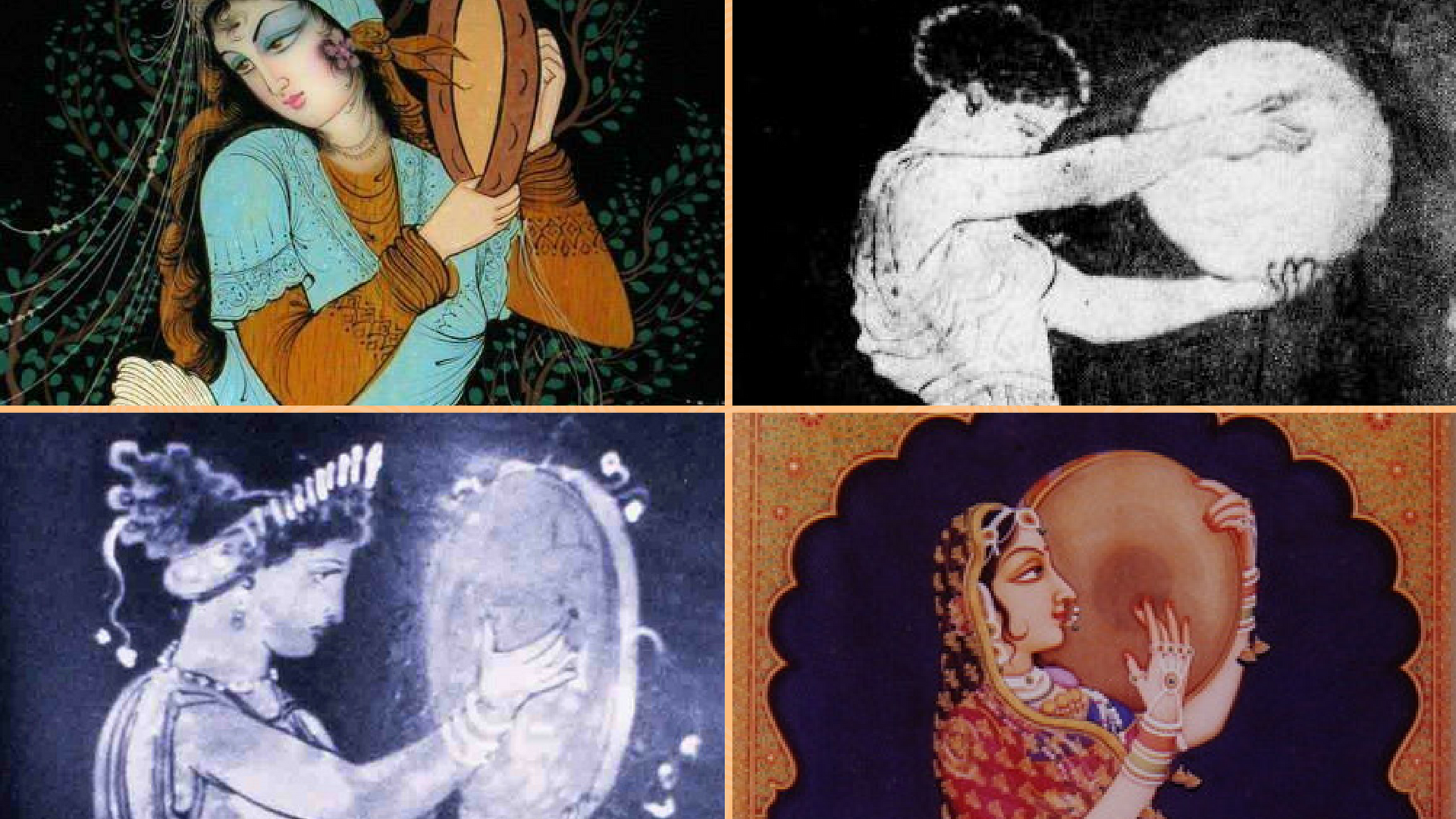 WHY PLAY THE FRAME DRUM?
History shows us that the frame drum started as a women's drumming tradition in ancient cultures worldwide. Shamans and high priestesses drummed for rituals, sacred rites of passages and to help induce altered states of consciousness.
In today's society, both men and women commonly play the frame drum. It is a great accompaniment for chanting, belly dancing, drum circles, personal healing and sound therapy AND it is commonly used in folk, world & rock musics.
---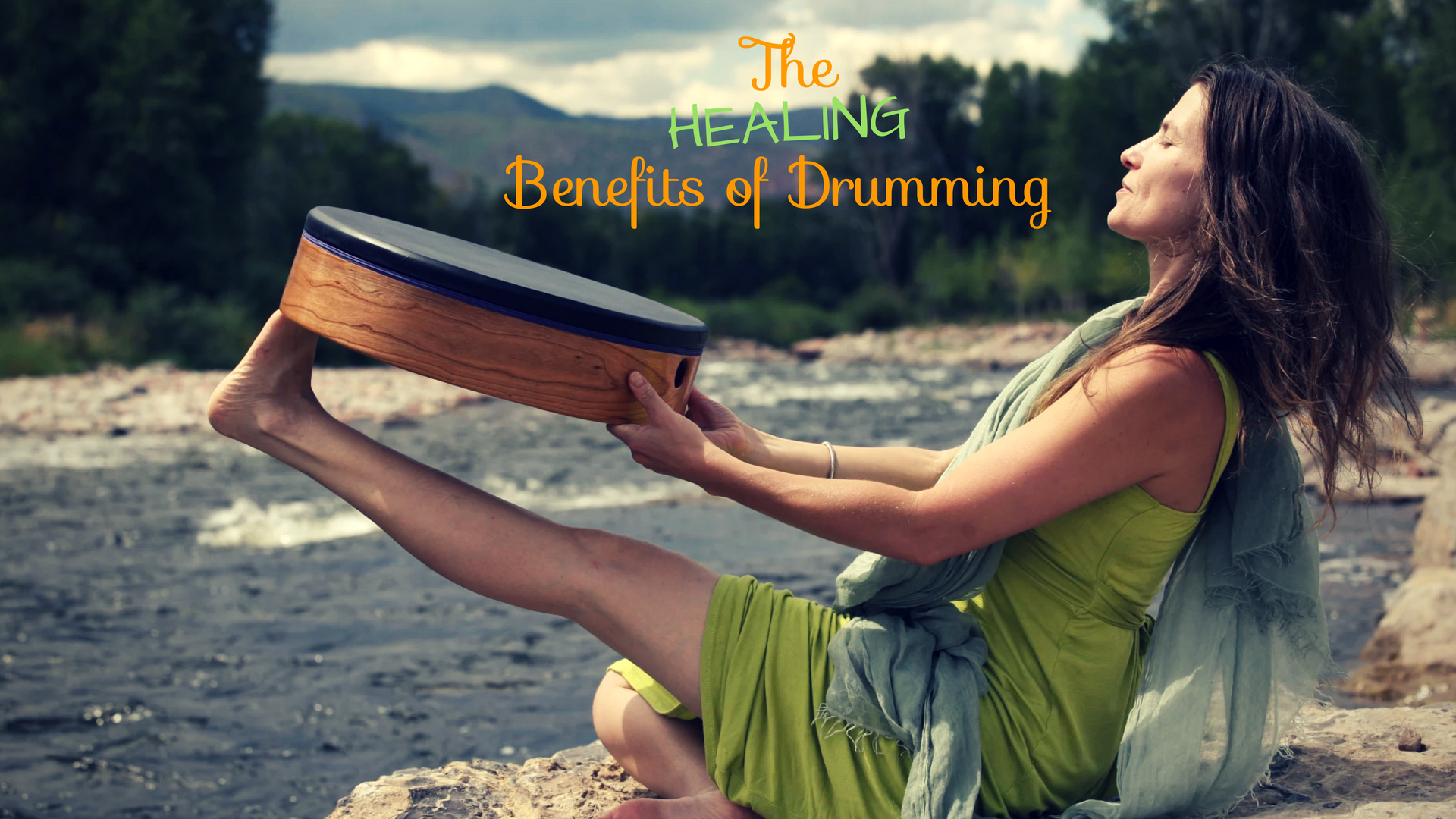 SOME OF THE MANY BENEFITS OF DRUMMING ARE:
Drumming improves the aerobic and cardiovascular systems.
Drumming strengthens the immune system.
Drumming reverses the ravages of stress at the cellular level.
Drumming reduces anxiety and depression.
Drumming is a wonderful tool for meditation and an excellent means to access high realms of consciousness.
Drumming is the "happy" drug - it reduces negativity!
Drumming puts you in the present moment, demanding a focused one-point attention.
Drumming produces synchronized brain wave activity, - like "fish oils" for the brain - it helps keeps the brain awake and alive.
Through entertainment, drumming induces a natural altered state of consciousness, putting you in deeply meditative, relaxed "theta" state.